As we learn to navigate our world under the cloud of Covid-19, the majority of therapists and clients have changed to online therapy, e-counselling or phone therapy. Whatever the methods may be, they can all be effective and beneficial for the client.
Many forward-thinking therapists were already trained in Cyber Counselling and the rest of us quickly adapted by taking online Cyber Counselling courses. These ensure that we have the relevant knowledge and skills and work within our competence while upholding the standards of our ethical practice by learning the various ways to provide therapy and also to be aware of the pitfalls of online counselling such as privacy and security. There are many ways that technology has enabled the delivery of counselling, whether by video, telephone, email or text. New methods are evolving and apologies if some are missed out of this list. I would like to talk about video therapy and phone therapy as these are the two that I practice.
What's in a name? There are various terms used to describe how therapy is delivered online via video such as video conference, video platforms, online therapy , cyber therapy, cyber counselling and then the names of the brands themselves.
Read Also: What Does a Counsellor Do? Things to Expect in Couples Counselling
So what are the advantages to this new way to access therapy over the internet using video? Above all, more and more people who may not have been able to leave home have been able to gain access to mental health support through online therapy and that can only be a great thing. Like with in-person counselling, both the therapist and the client can experience each other's verbal or visual clues. For example, if the client is expressing something really painful, they can still see and feel the empathic understanding of the therapist. This has been the most popular method requested by my clients. The most often-expressed advantage is that people have gained on travel time they would have spent travelling to my practice in Holborn, or they even live very far away or abroad. Albeit for some clients coming physically in person to see me was a night-out for their own self-care and now I am in their home for 50 minutes which might, for some, feel like an intrusion.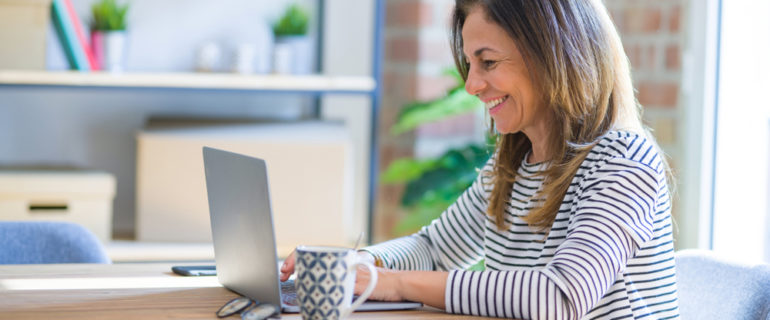 For phone, mobile or online Voice Therapy, you can talk to your therapist using your landline, mobile or a digital platform (with the camera off). Some clients have preferred this as they are often on the go, travelling or may lack privacy at home and this delivery method means they can take their calls anywhere. For most clients this has been a quiet space at home or even parked in the car, where they will be uninterrupted. Clients will also feel they can wear what they like without worrying about what they are wearing or if their hair is brushed etc. While the therapist and client cannot see each other, they are both able to communicate and respond through the tone and pitch of each other's voices.
For both video and voice therapy I use high quality headphones which helps me as I have some hearing loss and the headphones provide a capsule through which I hear the sounds which helps me have a sense of the client's emotions and/or the impact that distress has on a client's body.
Another aspect I learned while training to work online was that clients may feel inhibited and it may take a few sessions for trust and confidence to build. Other clients may share more with the therapist than they would have done had they met face-to-face. This has advantages when the client is able to express their true feelings more freely. I provide my clients with a short information document about working online safely and am also available to discuss and assist with any queries they may have so that I can help them access therapy online.
My role as counsellor remains that I work within my competence and abide by the ethical framework of the BACP whether I am working online or face-to-face.
I guarantee confidentiality and I work with online tools that provide up-to-date security, privacy and end-to-end encryption. If you have been hesitant and maybe a bit apprehensive about online counselling, feel free to contact me for more information wbailliecounselling@gmail.com.